Ironman Port Macquarie, my first Ironman - Sam Ford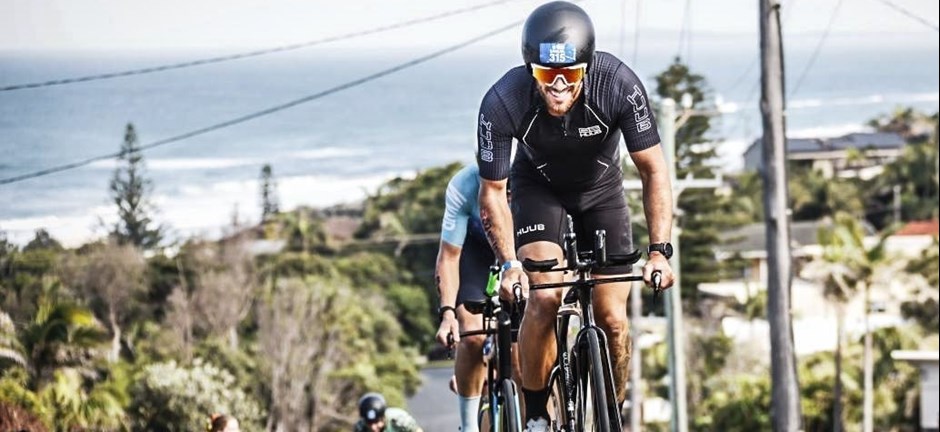 Like many other athletes racing there we prepped 2-3 times and final got to the swim start on May 1st.
Leading up to the race I felt extremely calm and relaxed but a little confused, was I being over confident or was I just ready? I had actually felt more nervous before an Olympic distance at a QLD TRI series a few months prior.
I kept thinking "I've trained for 2-3 years for this moment so let's enjoy every second" 
THE SWIM
At the swim start for the first time ever I had very little nerves, the sun was shining, the atmosphere was electric, and I felt very lucky to be there.
After getting out of the water Swimming 1:37/100 I was extremely happy, only hoping for early 40's before the race, I headed to T1 feeling positive and excited to start the bike. 
THE BIKE
200m out of T1 I hit a bump and my two Infinit bottles came out. Whilst trying to get them back in I realised my cages were damaged and it was too risky to keep them in there so for 180km I had to keep two 800ml bottle down my tri suit. Lesson learnt I wasn't going to dwell on it. Into the bike and out of town was a blast, the supporters everywhere cheering us on helped heaps.
During the ride I felt I had a lot more to give but I kept thinking of the pep talk from Foz "pace the bike to race the run" and that's what I did.
THE RUN
Heading into T2 I was unsure sure what was ahead of me, I had only run a marathon once before but I knew I was feeling good.
First 10-15 km I felt great then the dreaded wall appeared. I battled on determined to never walk and in my last lap my wife shouted to me that if I finished before 5:13pm I'd get a sub 10hr race. With that in mind a second wind came, I picked up the pace, went into complete tunnel vision and crossed the line at 9:57:13.
This was probably the best experience of my life. No doubt in my mind that without the professional advice and guidance of Sean at FLUID I would have never of achieved my dream time of a sub-10… especially at Port  Mac.