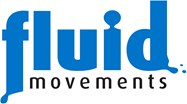 We provide performance coaching in Triathlon and Strength and Conditioning. 
If you're looking for help to achieve your goals, our approach is proven when it comes to getting results. We've been helping endurance athletes achieve their swim, bike, run goals since 2000. 
Our programs are fully personalised, we get to know you and your program is individually crafted, specifically in line with your goals and circumstances. 
Although each program is uniquely customised, our squad-based approach to training means you'll always have the support of like-minded people who inspire and encourage each other all the way. We are also the exclusive coaching Partner for the Melbourne Tri Club.