Noosa Wrap - Coach Foz
It was a good year for our athletes at Noosa for the 35th running of the iconic event. We had a large number of squad athletes competing, of varied abilities and experience.
There were the nervous first timers who were just hoping to make it through, to 2 of my athletes who were debuting in their first Open Category event and with Noosa being the largest Olympic race by far in Australia, it meant some stiff competition.
All looked set for a manic day of cheering on the crew on the ground and scouring live timing back in Melbourne for coaches and supporters.
Open Category – Leigh Anderson and Laura Armstrong were both attempting their first Open cat event. We knew it would be tough competition especially at Noosa, so tried to keep their expectations in check. Both athlete's improvement to get to this point had been fantastic on the program, with Leigh only last year struggling to get top 5 at local Victorian races, and Laura only having done a Triathlon Beginner course with us a couple of years ago.
On the day Leigh had a fantastic race, swimming very strongly and being top 2 and leading the pack for most of it, a bike leg where he rode near the lead and come out of T2 in equal second. Best of all Leigh stuck the run and was only beaten into 2nd place by Craig Davis who is a super athlete.  He finished up on the podium and 3rd in Open in 1:59:04hrs
Laura on the day started brilliantly with an all-time PB for her 1500m swim, and considering it was non-wetsuit as well. Due to circumstance of getting to Noosa the day before probably left her bike legs on the plane and had a tough middle leg, and then toughed it out with a great run to finish 8th in Open in 2:19:19hrs. Super proud of Laura, you can't make it in OPEN or PRO unless you can swim so that was achieved, and we are training for the long haul so Noosa was just about getting some experience.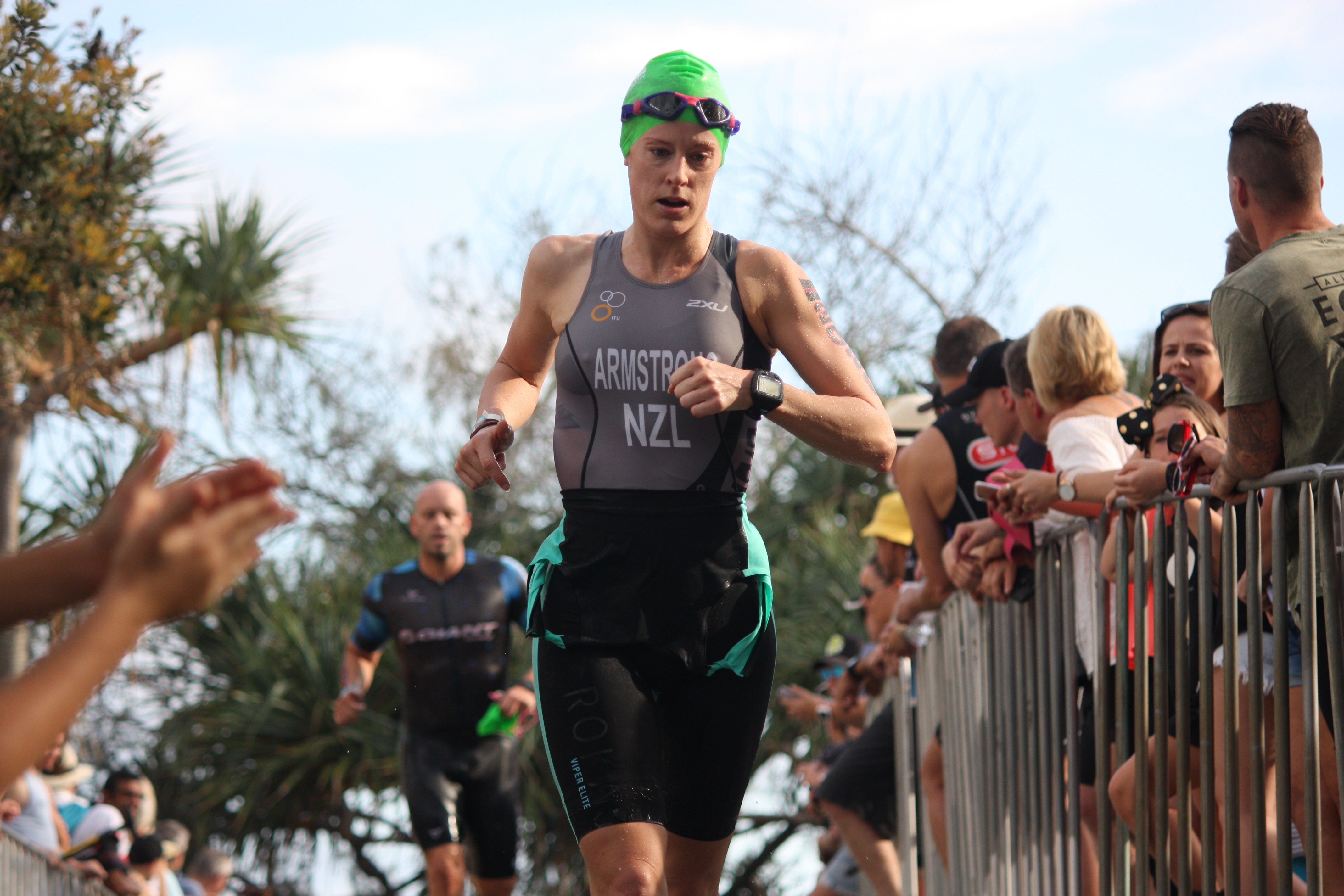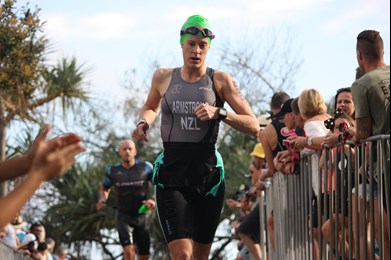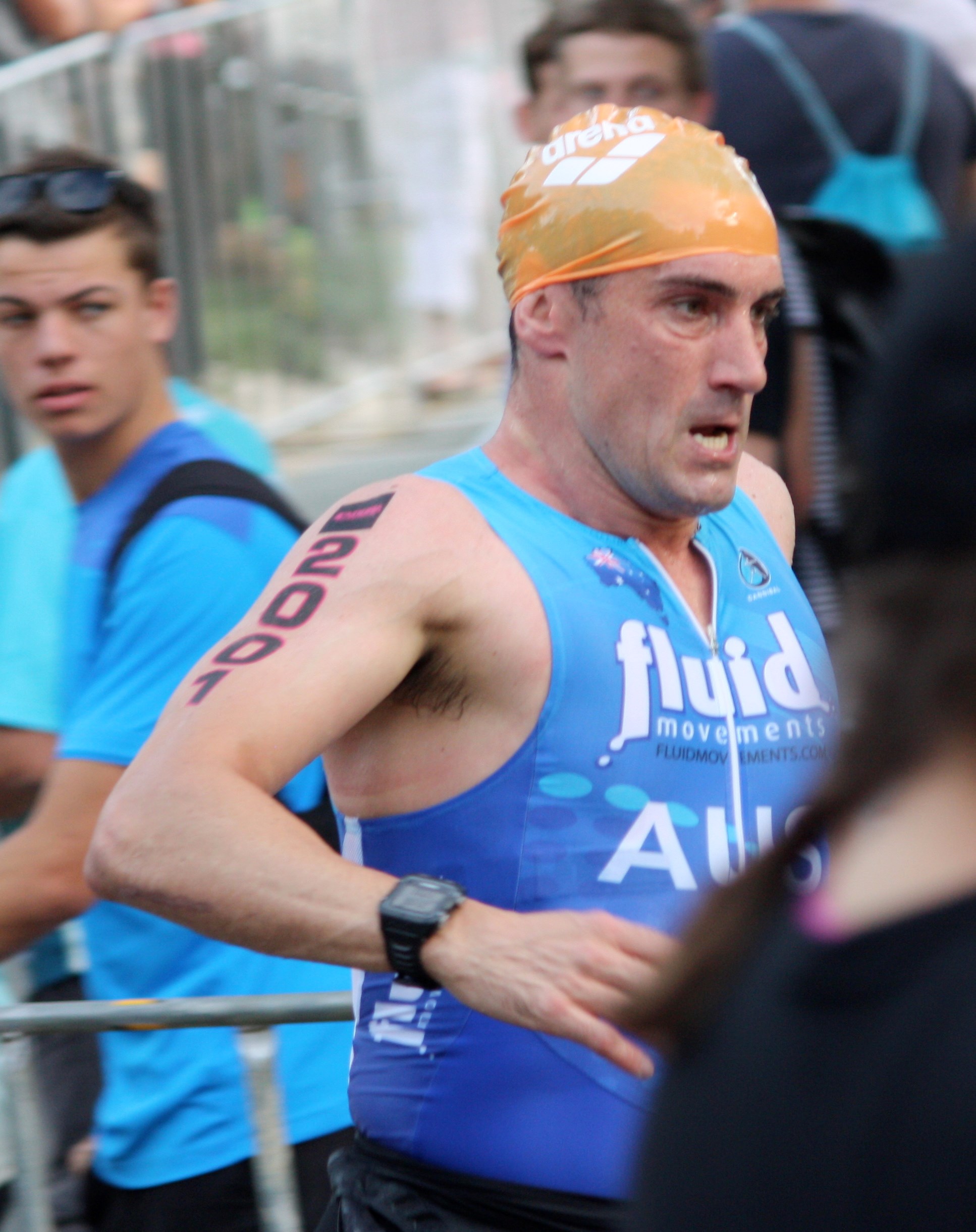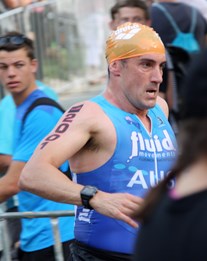 Our age groupers also had some strong performances:
I was so happy for Kathrin Wardlaw, after a rough Winter of battling sinus issues Kath came out and drilled it for 3rd in her age group of 35-39F in 2:24hrs. Just strong and consistent over all three legs, the perfect race from Kath, this is her first podium at Noosa after a couple of attempts.
Gillian Turnbull had previously done a teams for an Olympic race, but not the full so this was her first go at the Olympic distance. Gillian carved 4mins off her swim PB and an astounding 13mins off her bike PB to finish in 2:34hrs and 16th in her age group.
Kim Taylor was also another star of the day, with a 6min PB overall at Noosa and she run like she stole it with a great PB for her run off the bike. Awesome work and well deserved after a consistent Winter with a 6th place in the female Athena Category.
This is a special one, Rylie McLoughlin came to me from another squad wanting to improve. Ryles had had a battle over winter rehabbing an injury so her bike and run training haven't been optimal, it was all about staving off the injury, which is going well. One thing I would really work hard on with Ryles was her swim and she smashed her Noosa swim PB by 4mins! She also nearly PB'd on the bike too. Great stuff Ryles.
Great to see Liam Randell get out and race. Maybe it was against Coaches best advice as we have been working with a touchy calf for a while but the first goal was achieved, get through it injury free thank god 😉. Second smash the swim and bike and he did it with a 23min swim and a 59min bike. Was in podium mix out of T2 but sensibly cruised to a 42min run.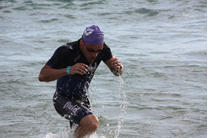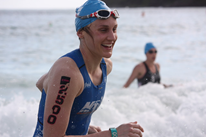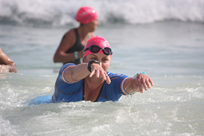 Earlier in the report I mentioned nervous first timers. This was Amanda Taylor pre-race attempting her first Olympic distance. You know what, Amanda kicked ass and finished full of running in a time of 3:16hrs. So happy for her after the effort she put in swim training with the Fluid squad. Peter her husband and reluctant bike/run coach also did well. It was a great achievement as a couple. 
In summation, it was the largest contingent of athletes our club MTC and squad had taken to Noosa. The support and mutual respect they all showed each other during the weekend is a testament to them and our coaching staff. But the driving force behind this year being so big on the 35th anniversary of the event was because of the passion MTC President Stephen Makin has for the event. Fittingly Stephen was called up onto the podium at presentations post-race to receive his legends status award for completing 10 Noosa Triathlons.
Great weekend, and Fluid will be doing it all again next year for the 36th running. Keen to join us? We would love to have you along for the ride.
Coach Foz