Liam Randell Season Review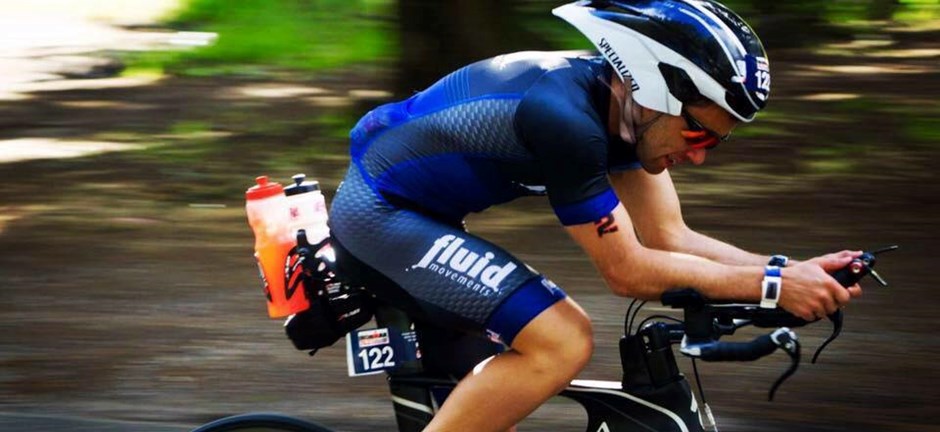 On the eve of my 25th birthday and having just completed my last race of the season it seems fitting to review my season and give thanks to everyone who helped make it such a success. While this is an individual sport it is the team around you that help get the best out of you. I want to see my friends succeed just as much as me in all aspects of life not just in a sporting context.
What a season it was 5 podiums from 6 races, 2 new PBs, a third at the State Championships, 3rd overall in the Victorian Triathlon series and our club finishing 2nd overall in Victoria (well done everyone). All of this came from the help of a bunch of amazing people. Firstly to Sean (coach) I am forever grateful that you took my Sunday call and have supported with my ambitious 3-4 year plan, my frustration and moods when I don't train well or have injuries. I also wish to thank Neil Edwards from Formephysique who basically get's my broken body, hurts me and fixes it every 3-4 weeks. Finally a shout out to team Fluid, only we will ever understand the true rigors and sacrifices involved, your on-going support is forever appreciated.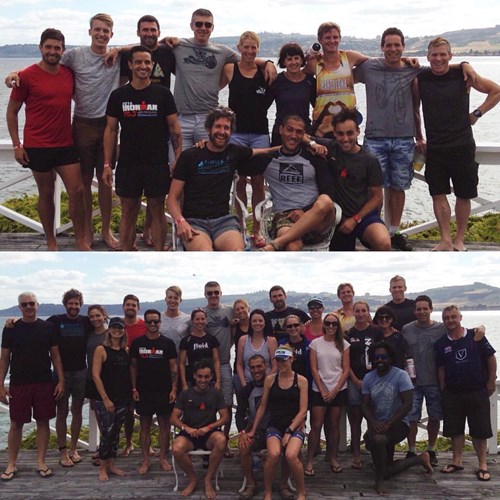 Ironman New Zealand competitors (top) and support crew/athletes (bottom)
In early May I joined ex-professional Sean Foster (coach) and the team Fluid Movements. May to October was essentially the 'winter conditioning phase' and a typical week involved 9 -10 sessions (15-20 hour week). Those dark, tough mornings best forgotten. Unfortunately during this time I succumbed to the dreaded ITB injury which had me struggling for a lengthy couple of months. I also fell victim to my first proper bike crash which came when flying downhill and hitting a large rock in the road!
December rolled around and with limited running preparation I surprised even myself when I came away with 2nd place finish and a 7 minute PB at Ironman Ballarat. Being broke and poor there would be no world championships for me!
Breaking the 4.30 barrier with a 4.25 finish (2nd) at Ironman Ballarat 70.3 2016
The Christmas period back in Perth was tough. 40 degree days and in a week clocked more than 700 kilometers of training in the legs. Upon my return to Melbourne our New Zealand Ironman crew were now clocking upwards of 20-25 hours a week of training which largely came from our 150-190k Saturday rides and 20-30k Sunday runs. What made this tougher was backing up a triathlon race the following day!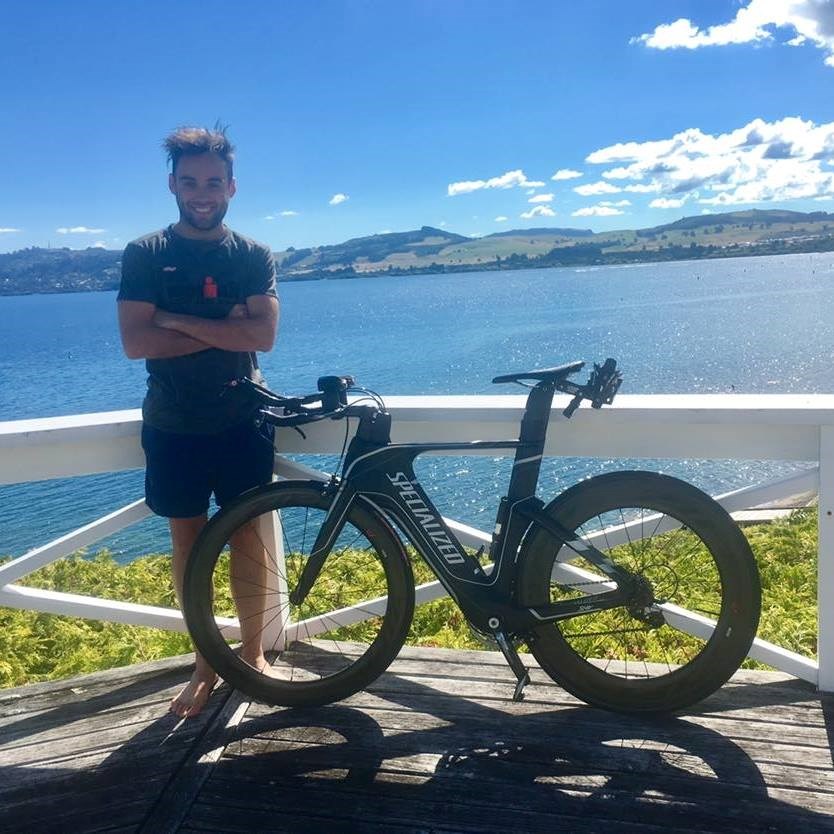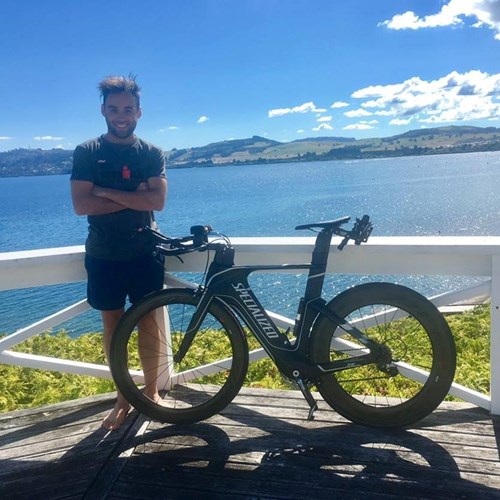 The calm before the storm, 36 hours out from Ironman New Zealand.
For those unfamiliar with an Ironman it is basically a 3.8k open water swim followed by a 180k bike ride and finishing with a 42.2k marathon run. The event made famous in Kona, Hawaii. This event equates to 7,000-10,000 calories being burnt!
While the weather was perfect for the first few days in Taupo, race morning brought monster winds which led to a swim one would best describe as 'swimming in a tidal pool'. It was only later I learnt that the 70.3 event after us had to start later because life-guards had depleted due to a considerably large portion of the field being dragged out of the brutal water conditions.
The bike was made no easier, known as a hilly course it also brought with it enormous head winds which sucked the life out of your legs and depleted your mental state. This was particularly tough heading back into town after 4 hours already on the bike. The run was hilly but conditions were far improved and while muscles laid still in aching rebellion I managed to run myself a 3.24 marathon and took 30 minutes of my Ironman PB. Incredibly 270 athletes failed to start/finish the event and only 12 age groupers broke 10 hours.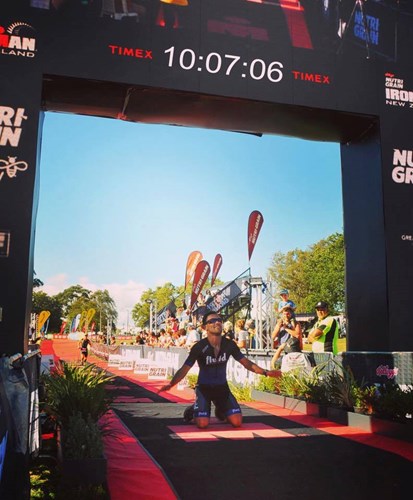 Some of the toughest conditions on record at NZ IM so to almost break 10 was enough!
For most it makes a lot of sense to take time off after such an event, but I had other plans. A week later I was in Portarlington chasing points for the Victorian Triathlon Series. I was exhausted, raced on flat legs but somehow came away with a third. Two weeks later (today) I was at it again racing in the State Olympic Distance Championships. It was my debut appearance at this distance and incredibly came away 3rd in the state (18-24) and with enough points to also finish 3rd in the Victorian Triathlon series (18-24).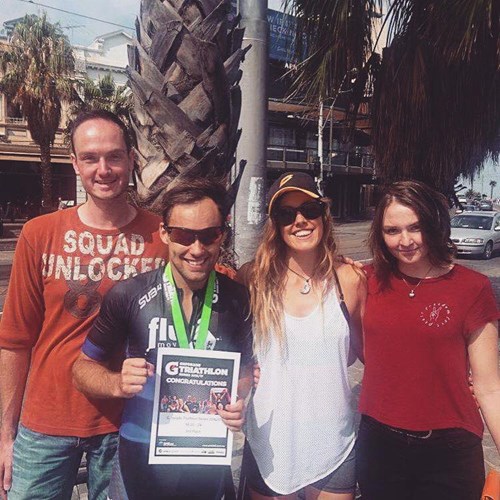 Sharing this moment with some of my closest friends....Victorian State Championships 3rd place mens 18-24.
What's next?
Well April will be my rest period before I get back into what will no doubt be a tough, long winter period of cold/wet weather training. I need to sit down and write ten ways I can improve and buy some winter clothing! next season is about smashing new PBs and qualifying for Australia in the men's 25-29 category across all distances.
Key Goals for 2017/2018: (mens 25-29)
Qualification for Australia ITU (Gold Coast Worlds in 2018)
Qualify for the 70.3 World Championships in South Africa 2018
Continue my ultimate pursuit of qualifying for the Ironman world championships in Kona, Hawaii.
Key Races for 2017/2018
Ironman Sunshine Coast 70.3 QLD (September)
ITU Qualification Races across Australia (September - March)
Noosa Triathlon QLD (November)
Ironman Busselton WA (December)
Ironman Geelong 70.3 VIC (February 2018)
Ironman Port Macquarie 70.3 NSW (May 2018)
Ironman Cairns QLD (2018)
Category Results for 2016/17 season:
Ironman Ballarat (2nd) in 4.25.23 (9 minute PB)
Gatorade Sprint Race 1 (2nd)
Gatorade Sprint Race 2 (2nd)
Ironman New Zealand (5th ) in 10.07.06 (30 minute PB)
Gatorade Sprint Race 3 (3rd)
Victorian State Championships Olympic Distance (3rd)
3rd place overall for 2016/17 Victorian Triathlon series
 Liam Randall