Gatorade Triathlon Series Results Comparison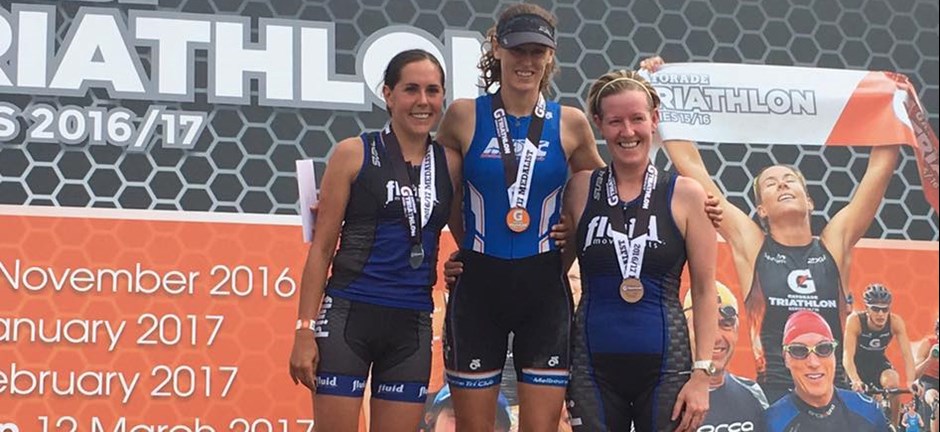 Gatorade Triathlon Series Results Comparison
Sometimes when you finish a season you have a sense that the squad performed well but would like to have it quantified.
Post season Sean trawled through the results comparing the last 2years of the Gatorade Tri Series and how we - Fluid/MTC performed. He used the podium results as this is most easily quantifiable.
| | | | | |
| --- | --- | --- | --- | --- |
| YEAR | 1st | 2nd | 3rd | TOTAL |
| 2016/17 | 25 | 18 | 13 | 56 |
| 2015/16 | 23 | 17 | 9 | 49 |
Fluid/MTC had a 14% increase in podium placings at the Gatorade Triathlon Series this season v's last which was a great result for us. We finished a close run second in the Club series points, and were comfortably the best performed Melbourne based training group in Victoria's premier triathlon series. This has been the case for the last 3years.
2017/18 – Looking forward
Fluid has a number of qualified athletes lining up for squad training over Winter in Melbourne for the ITU Triathlon Worlds with 5athletes qualified, and 70.3 Ironman Worlds with 6athletes qualified.
We will also have a number of age group athletes gunning for the first major short course race of the season, the famous Noosa Triathlon with 37 already entered.
So if you are thinking about joining a training squad for next season and are based in Melbourne, you won't find a better or successful squad training environment  than Fluid Movements.
For more information on our squad programs, get in touch with Head Coach Sean Foster via email at sean@fluidmovements.com or call 0421 020 805