FLUID IRONMAN/70.3 PROGRAM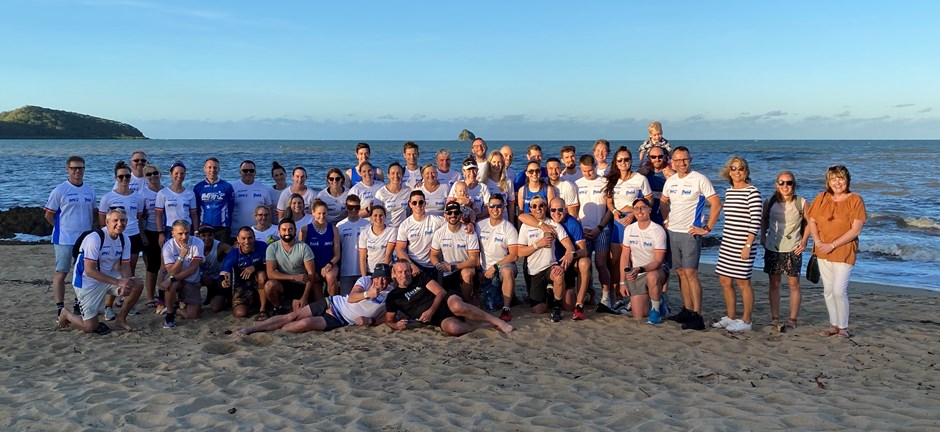 Are you looking for a training program with proven results over two decades?
Fluid provides the option of a squad-based training program with a number of weekly face to face training sessions, or online program with unlimited coach access. 
2022 so far has been a standout year for the Fluid Long Course program, with fantastic results across all age groups and on the Worlds stage.
HIGHLIGHTS
NEW WORLD CHAMPION – Vanessa Murray (35-39F) wins Ironman World Championship in St George Utah in May.
KONA / ST GEORGE QUALIFIERS – Fluid has qualified 9athletes (inc. 5 at Cairns) for the Hawaii Ironman World Championship this October. We also have 4 athletes qualified for St George 70.3 Worlds.
CAIRNS SUCCESS – Ironman Cairns is one of our most successful Squad Ironman Programs ever.
Squad stats from Cairns
Squad members – 15athletes

PB Percentage – 86%

Average finishing time – 10:22:17hrs

Kona Qualified – 5athletes

First Timers – 6athletes

Cairns Tri Club Challenge – 2nd Place (Melbourne Tri Club)
We are a very inclusive squad with many athletes and spectators travelling and racing together for Ironman/70.3 events worldwide, so you are guaranteed to receive great support from teammates as well as your coaches.
First Steps
Contact Coach Sean Foster - sean@fluidmovements.com or on 0421020805 for an initial chat to answer any questions you may have. We offer a free 2 week trial period where you can attend sessions to see what think before committing.
Then we will ask you to complete an athlete screening, from there we will arrange a time to discuss your individual program to get you started.