FLUID IRONMAN/70.3 PROGRAM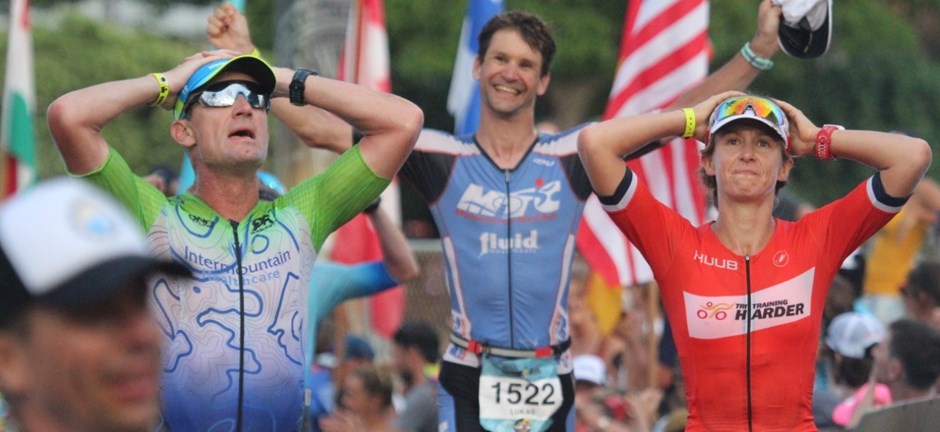 FLUID IRONMAN/70.3 PROGRAM
Our Long Course program originated back in 2000 and has developed over 20years under the guidance of Head Coach and ex professional Ironman Sean Foster, it is suitable for all abilities from first timer to professional. Our program has qualified over 50athletes for the Hawaii Ironman World Championships, and our athletes have won two World Championship Gold and two Silver medals at the 70.3 distance. 
We are a very inclusive squad with many athletes and spectators travelling and racing together for Ironman events worldwide. So you are guaranteed to receive great support from teammates as well as your coach.
What is involved
*20-25week Specific Prep Program – We encourage new athletes to commence training before the specific phase to gain experience on how best to manage the program.
*Monitored on Training Peaks
*Weekly (up to 9) Face to Face sessions or Correspondence Coaching options available
*Unlimited communication with the coach at any time.
*6weekly race specific OD Ride and Run Brick sessions (Race Pace/Fueling rehearsal)
*Access to Fluids Ironman Training Camps & Strength Training Blocks during preparation
*Regular heart rate, power, and pace testing as part of your program  
*Fluid one on one Strength and Mobility training available
*Race day nutrition and pacing plan
*Race week taper, race day coaching and squad support
*Access to Fluid Triathlon partner discounts
First Steps
Get in touch with Coach Sean Foster - sean@fluidmovements.com or on 0421020805 for an initial chat to answer any questions you may have. You are most welcome to attend a session if able to see what you think.
Then we will ask you to complete an athlete screening, from there we will arrange a time to discuss your individual program to get you started.