2020 IM70.3 Worlds Camp Taupo, New Zealand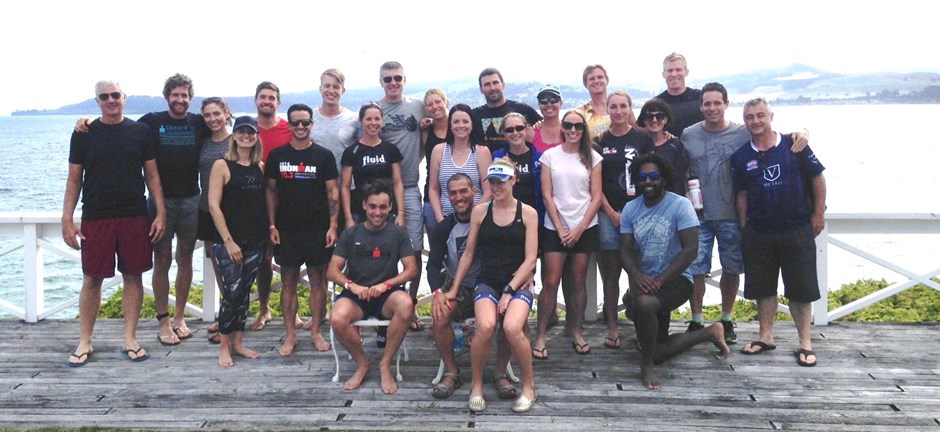 6Days $400 (Members) $450 (Non-members) Inc GST 
*Travel / accommodation not included
Monday March 9th to 14th 2020
This camp offers attendees the opportunity to train on and recon the 70.3 Worlds course 8months ahead of the big day, to see first-hand the local conditions, course profile and the type of training that will be required during the preparation.
This will give athletes a big advantage in their planning and come race day
The Camp schedule will cover
TRAINING- Specific 70.3 training on the Worlds course, education around planning and implementing an effective 70.3 training program.
RACE DAY PLANNING– How to plan race day pacing and fueling strategies specific to the Taupo course.
SKILLS– Address skill requirements for open water swimming, cycling and running specific to the Taupo 70.3 course.
COACHING– Lead by Fluid Triathlon Head Coach Sean Foster who will provide the structure, format and direction of the camp. Limited spots will ensure ample opportunity for one on one coaching and interaction during the camp.
Included :
Information sessions and all coaching

Support – Equipment, gear support on all sessions

When possible, assistance with airport transportation (Taupo Airport)

Training Fuel provided for sessions, inc. energy bars, gels, etc.
Accommodation isn't included but a Private Facebook Page for attendees will be set up for those wishing to share accommodation in Taupo.
This camp is open to any athlete who is looking to or has qualified for 70.3 Worlds 2020. It is also open to athletes who just want an effective block of training and education in beautiful Taupo, New Zealand.
*Camp schedule out shortly
For more info or to book your spot email Sean at sean@fluidmovements.comor call 0421 020 805