Melbourne Tri Club & Fluid Beginners / Triathlon Skills Course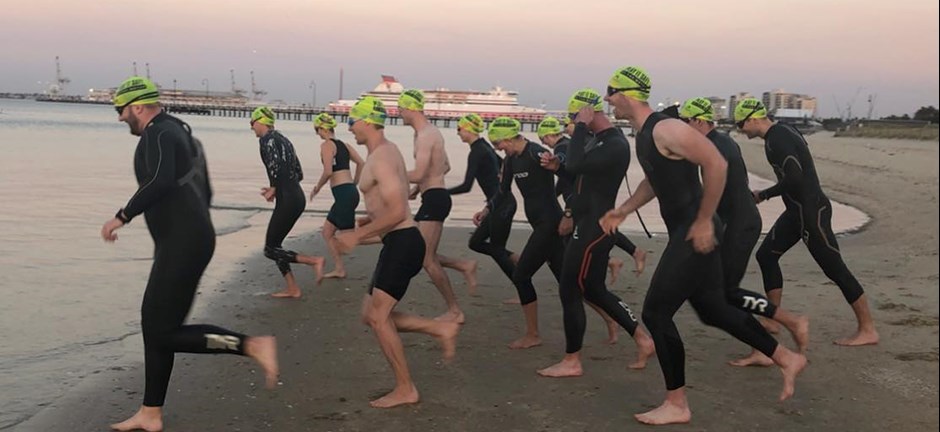 6 Week Tri Skills and Fitness Course 
A great way to introduce yourself to triathlon or to build on the skills you already have within a like-minded group.
We will increase your base level of fitness, work on swim, bike & run technique, open water swim technique, teach you how to get through transition as fast as possible, all to get you race ready all in a fun, supportive and friendly environment. 
Training Schedule:
Mon 6-7pm – SWIM @ Melbourne High School Pool, Chapel St, South Yarra
Wed 6-7am – BIKE @ Richmond / Albert Park
Thurs 6-7pm – RUN @ The Tan
Sat 7 am -8.30 – BIKE & RUN / COMBO SESSION
We will also run 2-3 open water skills sessions and full details re time and location will be provided in the week prior. 
Cost
Only $398 and this includes:
All coached training sessions
Swimming Pool entry
An individual One on One strength and Mobility Assessment
A Bike Maintenance Session
Exclusive member's discounts with program partners
For all enquiries or to sign up, please contact Lyndsey Foster
Email: lyndsey@fluidmovements.com
Phone: 0415 685 656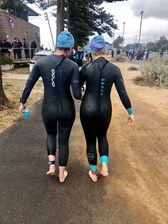 If you've ever wanted to get into triathlon, duathlon, long distance Endurance sports or better your Cycling, Swimming or Running. Then this is the squad for you!
I came through the beginners course this year and am now really enjoying main squad training with some of the best performance and endurance coaches and athletes in Melbourne. 4 months ago I could barely swim 400metres, last night I swam 2.7km!
Not only are they the coaching provider for Melbourne Triathlon Club (one of the biggest Tri clubs in Melbourne) but they train many athletes to World ITU Triathlons, podium placements in Ironman races around the globe and dominate many home races here in Australia across Triathlon, Duathlon and Cycling.
If you want to take it to the next level and keep going up, then jump on board with Fluid Movements!

Sam O'Brien - Ex-Fluid Beginner Course Athlete