Weekend Training Schedule & News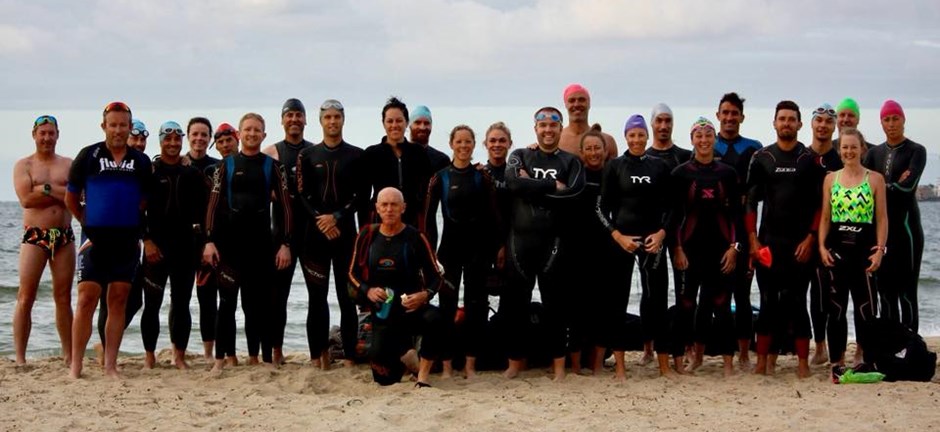 SATURDAY 12TH JANUARY
EXTENDED RIDERS – IM/70.3
Meeting at Port Melbourne SLSC at 5:50am for 6:00am roll with all coaches
Ride 30-180kms at 70-83%mhr - Ride first 45mins easily at or above race cadence, then include 3 x 10ms at 80-83%mhr (84-88%FTP) with 4km recovery between each. Following this ride at 60-70%max (50-70%FTP) at race cadence. With 60kms build to race intensity of 75-78%mhr (76-81%FTP) at race cadence, then with 10-15kms to go back off intensity slightly and choose a lower gear, ready for the run. Run 50-70mins easily off the bike
NOTE : All those racing this is just an easy ride only, no run off the bike.

(Not Supervised) ST KILDA TAPER SESSION
Meeting Barry and co. at Swim Exit, Pier Rd, St Kilda at 7:45am
Ride 20-30mins easily in low gears on course then run 10mins easily off the bike. Post run stretch and swim recon


SUNDAY 13TH JANUARY

Meeting at MTC Tent, Catani Gardens from 6:00am
OLYMPIC/AQUA BIKE STARTS 7:15am, SPRINT STARTS 8:15am.

Please note a lot of you have a run warm down, ensure you do this immediately post run
If anyone is not racing, come down and do your long run and cheer loud for your squad mates. Run start at 7:30am from Tent.