Weekend Training Schedule & News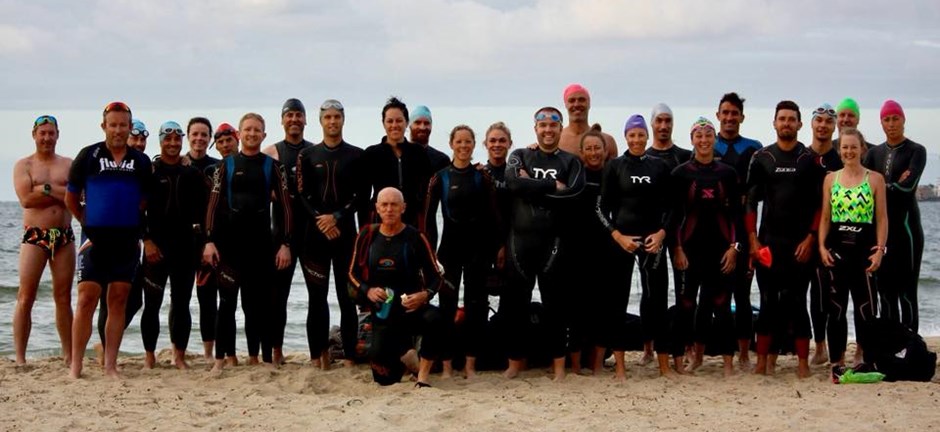 LATEST NEWS

Mooloolaba National Championships
The squad had a very strong performance at Nationals with over 4000 athletes racing. See Coach Foz's race report 
Indian National Championships
Pragnya Mohan placed second at the Indian National Championships on Sunday, narrowly missing the win. Pragnya was second off the bike and narrowly missed running down the winner. This is an especially good result for Pragnya considering her crash on her bike which badly interrupted her training.
3 Peaks Challenge
Rob Chignell & Georges Wagner took on the epic 235km ride featuring around 4500m of climbing last Sunday.
The ride featured ascents of the Tawonga Gap, Hotham and Falls Creek climbs and they both finished well under the cutoff.
Georges finished in 9:16hrs and Rob in 10:24hrs.

FLUID/MTC Awards Night – The Gala Event
Our gala event of the season, a chance to relax and celebrate our athletes achievements out of Lycra. Its always a great night so would be awesome to see you attend and celebrate together.
Please let us know that you are coming, it is on April 28th. See the FB event here

Portarlington Triathlon this weekend
Due to a lack of interest shown there won't be a race recce completed Saturday morning by Coach Foz. So coaches will stay in Melbs Saturday for the long ride, and be there Sunday for race day. We really do want to see everyone racing if able. You can get your entries in here 

Ironman OD Ride Saturday
Our Cairns/Port Mac squads have their OD ride this Saturday. It's a 6weekly exercise aimed at riding over race duration on the bike, rehearsing race intensity and fuelling. So an important session to plan for with intakes and intensity. Looking forward to seeing how it goes.


WEKEND TRAINING SCHEDULE

SATURDAY 17TH MARCH
IRONMAN ATHLETES
Meeting at Port Melbourne SLSC at 5:45am for 6:00am start time
Ride 180 km including efforts as per programs

MAIN SQUAD RIDE
Meeting at Port Melbourne SLSC at 6:15am for 6:30am start time
Ride 65-120kms easily at 65-75%max. Run 10-20mins easily off the bike


SUNDAY 18TH MARCH
PORTARLINGTON TRIATHLON
See you at the MTC tent from 7:00am race morning

NOT RACING?
Long Hill Run – Run 60-120mins at 65-85%max (See individual programs for specific efforts schedule)
Or come down to Portarlington to cheers on your mates as they race and whilst you do your long run