Run Program
The run program aims to develop:
A more efficient running stride through technique improvements
Improved leg turnover via technique and fast twitch fibres recruitment
Speed development via activation drills and high intensity interval training
Improved strength endurance using progressive overload training principles
21.1km, 10km run speed based on your goals for the upcoming season. 
Included in the Program:
Warm ups before each session which include a neuromuscular activation routine
Run drills rehearsal and run technique correction each week
3 Coached sessions a week – Tues, Thurs and Sunday with additional program sessions if required
Race pace training via planned and supported run events incorporated into the program
The first step - Each athlete will initially go through a screening process to ascertain their individual needs based on past results, goals, injury history and time restraints. If an athlete currently works with another program, we can accommodate this when setting the run elements for optimal results.
Intensity and pacing  
The use of regular race results and run time trials set during the program to calculate each athlete's training paces in addition to heart rate intensity.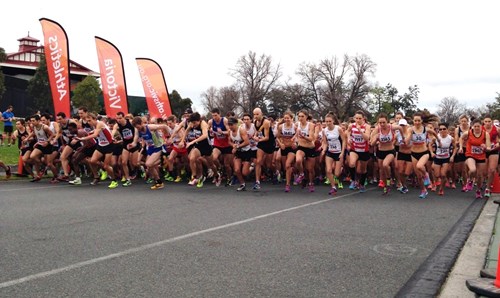 Some notable Fluid run results from the last couple of years:
2015 Busselton Ironman Marathon –2:59:56hrs – Chris Rancie (age grouper)
2012 Melbourne Ironman Marathon – 3:19:33hrs – Kristy Hallett (age grouper)
2015 XCR Albert Park 10k – 36:53mins – Lesley West (Age grouper)
2015 World Duathlon Champions, Adelaide – Vanessa Jackson (30-34age), Ken Murley
(70-74age)
$28 per week for squad OR $20 per week correspondence   For further information on this program please get in touch with us at sean@fluidmovements.com