Sarah McLeod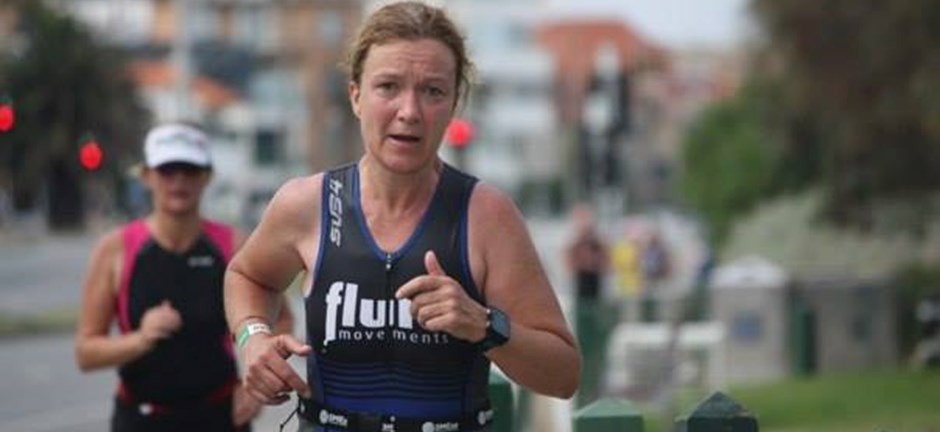 18 months ago I started triathlon training with the Fluid beginners squad, barely able to swim 25m, riding ok but not a lot of confidence or strength and wanting to improve running times after a couple of slow 1/2 marathons. I enjoyed the challenge of training and the support of coaches and others in the squad, but with an almost crippling fear of open water. My first season completed only fun distance Triathlons with some success (but with terrible swims involving lots of panicking and breast stroke!) and a determination to compete only sprints this season. 
I was fortunate enough to get a really solid year of training in and although still lacking confidence in the swim competed in the first four races at sprint distance. The fourth race at Portarlington was the longest and toughest conditions in the water but I pushed through, nervous but determined not to stop.
I had toyed with the idea of finishing the season with an Olympic distance but still very unsure of a 1.5km swim - twice any previous distance, but keen to test the longer ride and run. It was only in the week before the race knowing there were others also nervous but keen to give it a go and with encouragement from Steve and others in the squad I signed up. Steve sent me a message the night before the race letting me know I had the endurance to complete the swim which settled me greatly - after all, I had put in the training effort.
I got into a rhythm early and just kept going, finishing well under my expected time which buoyed me for a good ride and run. I'm super pleased with my result and keen to continue setting goals for myself.

I wouldn't have even contemplated I could race an OD 18 months ago, but the training and support has shown me what's possible. Who knows where to from here 😊