Steve Makin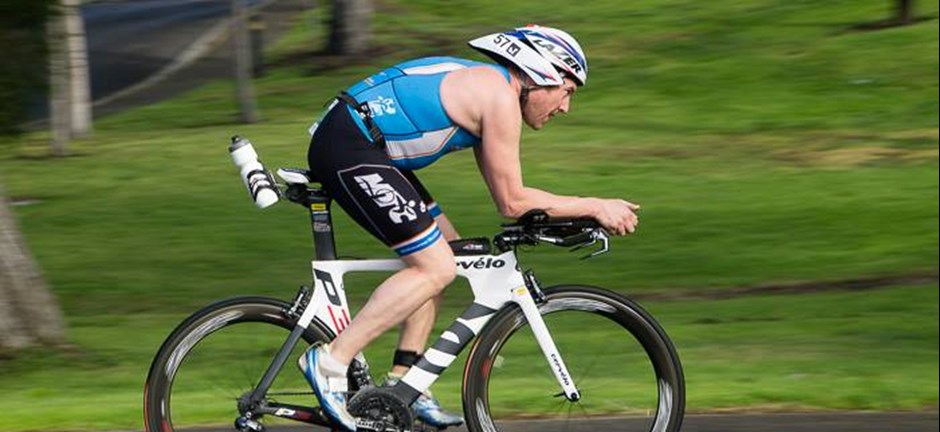 Steve is Fluid's longest serving athlete, he's been with the squad since 2005 and is an integral part of the Fluid Family! He manages to balance his training with his family and work and shows continual support for fellow athletes, all of the banter and bravado aside ;-). It's great to see Steve's 2 kids, Tom and Scout getting involved, we are pretty sure they will be giving Dad a good run for his money very soon.  Here's a bit more info about Steve:
I raced my first triathlon at St Kilda Gatorade 2003, I competed in board shorts and rode a 10 year old MTB but I loved it! Fortunately for me, a friend of mine could not compete that season, so I raced the next few races with their wetsuit and tri bike-I was hooked on this crazy sport & loved the challenge of beating my times each race!
After a few years of training and racing sprint and Olympic distances, I decided to join a triathlon squad. I joined Fluid/MTC & Sean's knowledge of all things triathlon was apparent straight away! Along with the help of Sean and his coaching staff over the years I still adore triathlons and plan to do so for many more years to come. Although my family and work take priority over training, I try my best to get to as many sessions as possible in and enjoy training in a group environment. I love the way people like Graham & Jan, Aaron and many others offer their own special brand of knowledge, guidance and encouragement. The motivation and support shown to each athlete from the squad on race day is awesome and it encourages everyone to dig deep and give their best.
I have so far completed in duathlons, sprints, Olympic, Half and Full distance triathlons and have enjoyed all of them. Some particular moments stand out but the best moments are watching new members of the squad finishing their first races and also watching my kids, Tom (13) and Scout (11) racing and enjoying triathlons too.